Written by: Emily Carter
Manufacturers in California can and often do use outside resources to leverage their impactful presence in the United States economy. Manufacturers can improve efficiencies, foster growth and increase their production by using the expertise of others. Third party support can offer help with regulatory and compliance issues, workforce development and operational improvements.
Industry association, consulting firms and state manufacturing associations all fall under the category of third party organizations that offer support to the manufacturing community. 824 manufacturers were asked about the outside support they seek and whether or not they saw positive results from them in the Next Generation Manufacturing (NGM) Study. The manufacturers' responses about positive results are as follows: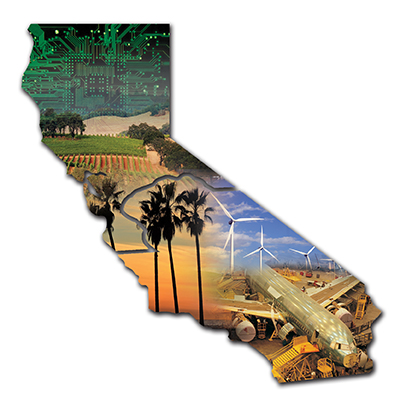 | | |
| --- | --- |
| | 2011 |
| Industry association | 57.8% |
| State manufacturing associations (including MEPs) | 56.1% |
| Consulting Firms | 54.3% |
| University/colleges | 41.2% |
| National manufacturing association | 24.2% |
| Local/municpal manufacturing associations | 24.1% |
| Other | 10.0% |
| No positive impact | 5.0% |
56.1% of the respondents asserted that they have received help from a state manufacturing association and have benefitted from the work they did with them. The National Institute of Standards and Technology's Hollings Manufacturing Extension Partnership or MEP, help America's small and mid-sized manufacturers. MEP assists manufacturers in job creation, profit creation and the elimination of expenses.
There are two MEP centers located in the state of California: California Manufacturing Technology Center (CMTC) and the Corporation for Manufacturing Excellence (MANEX). Southern California's MEP center, CMTC, is a private non-profit corporation. CMTC's mission is to create solutions in order to improve an organization's performance. CMTC offers manufacturing solutions for growth and profitability for all types and sizes of industries.
For information on the manufacturing solutions that CMTC offers, please visit the Manufacturing Solutions page.