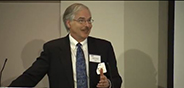 As our veterans return home and are discharged from their military service, many are thinking "Now what do I do? I am leaving a structure that provided me a purpose, a goal, and stability."
This is where an organization called Workshops for Warriors (WFW) comes into play.
Workshops for Warriors provides training in advanced manufacturing technologies to help these young men and women find a new purpose and a sustainable job to support themselves and their families.
Read More
Topics: Manufacturing, Workforce skills shortage