Calwire has been manufacturing miniature, custom parts and screws in Orange County since 1984. We are ISO 9001 Certified specializing in Swiss screw machining, wire EDM, and 5-axis milling.
Products and Services
We machine precision micro parts for medical device, dental, aerospace, and military industries. We are ISO 9001 Certified.
Manufacturing Processes
Milling, Turning, Wire EDM, Drilling, Tapping, Programming, Engineering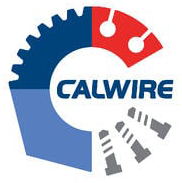 Contact This Manufacturer
Company Name: Calwire Inc.
Category: Precision Turned Product
Location: Aliso Viejo
Contact Person: Mike Grimm
Phone: 714-751-2336
Email: @
Website: https://calwire.com