Omegasonics is a manufacturer of Ultrasonic Cleaning Equipment. Established in 1996 as S & F Sonics, Inc., the company began with manufacturing blind cleaning equipment and eventually expanded into all markets involved in cleaning. This is a green company as the equipment uses sound waves to clean components with bio-degradable soaps, eliminating the need for harsh hazardous chemicals to clean components.
Products and Services
Our area of expertise is cleaning various products. We offer classes and certification certificates for Restoration Cleaning. We have patents on our power generators which allow the generators input voltage to switch from 120VAC or 240VAC automatically.
Manufacturing Processes
We mostly do design and assembly at our local facility. We use different metal fabricators in Southern California for all our metal fabrication processes.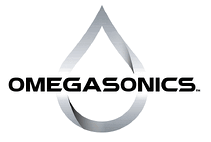 Contact This Manufacturer
Company Name: Omegasonics
Category: Industrial Machinery
Location: Simi Valley
Contact Person: Frank Pedeflous
Phone: 805-583-0875
Email: @
Website: https://www.omegasonics.com
Are you a CA Manufacturer?
Join our Made in CA program and get your company featured for free!