Advanced Systems & Integrated Technologies Engineering Corporation (ASIT Engineering Corp.) located in Laguna Hills, California has more than cumulative 140 years experience in design and production readiness in the biomedical, aerospace and integrated technologies applications, from system definition and design to prototype and early production.

Products and Services
Our current main product is the HDBS-1 Hemo Dialysis Bed Side, which is a portable dialysis machine for at home dialysis. It runs more efficiently, is portable, and takes approx 2 hrs. vs 4-6 hrs. to go to a dialysis center.
Manufacturing Processes
Machining, engineering.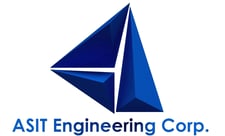 Contact This Manufacturer
Company Name: ASIT Engineering
Category: Engineering Services
Location: Laguna Hills
Contact Person: Renato Giordano
Phone: 949-916-5851
Email: @
Website: http://www.asiteng.com
Are you a CA Manufacturer?
Join our Made in CA program and get your company featured for free!