We provide full service precision CNC machining capabilities including horizontal & vertical CNC milling, 2 & 4 axis turning, and gear cutting services. We use the latest CAD and CAM systems with our state of the art machining centers to ensure that parts are produced to customers' exacting specifications.
Products and Services
We serve the Aerospace, Oil Drilling and Semi Conductor Industries.
Manufacturing Processes
AS9100 Certified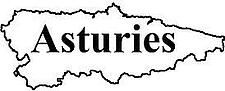 Contact This Manufacturer
Company Name: Asturies Manufacturing
Category: Transportation Equipment
Location: Corona
Contact Person: Leah Perez
Phone: (951) 270-1766
Email: @
Website: http://www.asturiesmanufacturing.com
Are you a CA Manufacturer?
Join our Made in CA program and get your company featured for free!