The company was established in 2011; Colenso Inc. develops recipes and market as manufacturers and copackers. We have 2 employees.
Birds Eye Pepper is grown mostly in Mozambique and surrounding areas on the East Coast of Africa. The name is derived from Swahili language Piri Piri, and is the sound of the birds feasting on those peppers. Zambezi Spice Company has acquired the brand Mozambique Spice Company and formulated the Peri Peri Blends and Spice. While maintaining the authenticity and have it manufactured and bottled in the USA, the Zambezi Spice Company has sourced the original Birds Eye Pepper and are proud to offer the sauces as an Authentic Peri Peri Sauce.
Products and Services
Minority Owned Certification
Developer of new trends in flavors and products.
Manufacturing Processes
Copackers of food items for supermarkets and foodservice industries.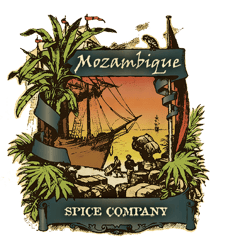 Contact This Manufacturer
Company Name: Colenso, Inc.
Category: Spice and Extracts
Location: Trabuco Canyon
Contact Person: Arun Chavda
Phone: 949-291-4703
Email: @
Website: https://www.MozambiqueSpiceCo.com
Are you a CA Manufacturer?
Join our Made in CA program and get your company featured for free!