Lock-Ridge Tool Co. is a family owned company that has been supplying quality Sheet Metal Fabrications and Stampings for over 50 years.
Products, Services, and Manufacturing Processes
Sheet Metal Fabrication: Automated loaders and robots allow for lights out production with extremely high accuracy on Turrets, Lasers and Press Brakes. The benefit of lights out operations is lower costs to you and higher throughput to ensure on time delivery.
Metal Stamping: Punch presses ranging from 2 tons to 350 tons ensure that almost any stamping job is within our range. We have only the best names in the industry including Verson, Pacific, Minster and Niagra ensuring maximum up time helping us keep our over 99% on time delivery rating.
Machining: Our machining department is capable of handling all of your machining needs featuring 4 axis CNC mills from Haas and Bridgeport and for the extreme accuracy jobs we use our Mitsubishi wire EDM. We also have all of the "standard" manual machines from surface grinders to Lathes and drill presses for the smaller volume jobs.
Tooling: Our tool room in combination with our machining department is capable of producing dies from the smallest kick press tooling to, Class A progressive tools. All tooling is monitored for wear and maintenance is performed as needed to guarantee burr free quality production parts.
Welding: Robots are the mainstay of our welding department aiding us in quality repeatable welds in far less time than manual TIG or MIG welding processes. Certified to MIL-STD-2219 (AWS D17.1 Cl 3) we are capable of welding even the most exotic materials.
Mechanical Assembly: From the smallest of hardware kits to the most complex electro-mechanical assemblies we have been serving several industries with assemblies for over 25 years. We custom build our modular assembly lines for each process ensuring proper testing at the end of each line to guarantee only quality product leaves our facility. Due to our high level of quality and rigorous testing many of our customers trust us to ship direct to their customers bypassing costly receiving inspection.
Engineering and Development: Our engineers work with you to aid in the design process from the start to ensure maximum material yield and to lend our experience to prevent common manufacturing pitfalls. Engineering changes are expensive and a huge waste of time, with our help most of them can be avoided.

Contact This Manufacturer
Company Name: Lock-Ridge Tool
Category: Metal Stamping
Location: Pomona, CA
Contact Person: Daniel Klamut
Phone: (909) 865-8309
Email: @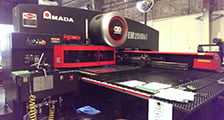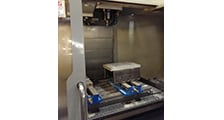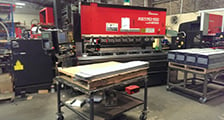 Are you a CA Manufacturer?
Join our Made in CA program and get your company featured for free!