Uprise Energy has developed the world's first commercially sized mobile wind turbine. Uprise Energy is also a CONNECT Most Innovative Product Award finalist in the Cleantech Category.
Products and Services
Uprise Energy's foray into the wind industry came in the mid-90s, when John Knight's renowned yacht company, Knight & Carver Yachtcenter (K&C), was approached to develop a solution for serial blade failures that plagued existing wind turbines around the globe.
Leveraging over 30 years of advanced composite experience, K&C was successful in developing a solution for thousands of inferior wind blades. In the process, K&C pioneered innovative blade construction and testing techniques that lead to the development of the SANDIA Labs certified, top-performing STAR Blade®.
Through these years of experience, Knight developed a deep appreciation for the constraints inherent in traditional wind turbines and used his aptitude as a creative engineer to develop a number of smart solutions.
The result of this lucrative effort is the Uprise Energy Mobile Power Station, a product Knight sees as his crowning achievement.
Manufacturing Processes
Design, cut, measure, welding, painting, sanding, electrical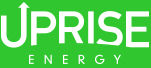 Contact This Manufacturer
Company Name: Uprise Energy
Category: Engineering Services
Location: San Diego
Contact Person: Rosa Knight
Phone: (619) 405-5776
Email: @
Website: http://upriseenergy.com