ABACORP is a manufacturing facility located in California that focuses on American-made products using innovative technologies and high-quality standards at competitive rates. We use CNC equipment and probing technology to better compete with international markets. We are certified Small Business, Women Owned and we pride ourselves on our ability to provide a quality product in a timely manner with exceptional pricing. We build lifelong loyal relationships with our clients. We have been in business 20 years and have 20 employees and a complete quality department. We are innovative in technology and we firmly believe in cost effective strategies to yield you, our client, a quality product with a net cost better than ever before. We create jobs and exceptional products from our facility in Chatsworth, California.

Products and Services
Certified NWOBC and ISO 9001:2008 / AS9100C.
Manufacturing Processes
CNC Precision Production Machining (Milling and Turning).

Contact This Manufacturer
Company Name: ABACORP CNC Machined Parts
Category: Machine Shops
Location: Chatsworth
Contact Person: Kimberly Frankel
Phone: 818-772-7671
Email: @
Website: http://www.abacorpcnc.com
Company Story
ABACORP's Company Goals:
To develop lifelong partnerships with our clients and vendors to ensure the highest level of quality in the manufacturing business.


To create and develop the most efficient procedures and technologies in our manufacturing processes to keep cost low and quality high.


Execute the highest level of practices and ethical standards throughout our business to create a healthy environment for our employees,clients,and vendors.


Compete with the international manufacturing market to bring high quality American made parts to U.S. based companies at the best rate possible.
To create local job opportunities to build up the community.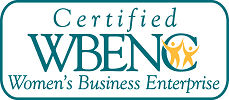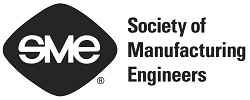 Are you a CA Manufacturer?
Join our Made in CA program and get your company featured for free!