Implement Effective Health and Safety Solutions
Each year, thousands of manufacturing workers are injured as a result of compliance failures in the workplace. Between safety violation fines, penalties, lost workdays and decreased company morale, employee accidents are both financially and internally damaging to your business.
---
Top 10 Most Frequently Cited Standards
for Fiscal Year 2017 (Oct. 1, 2016, to Sept. 30, 2017)
The following is a list of the top 10 most frequently cited standards following inspections of worksites by federal OSHA. OSHA publishes this list to alert employers about these commonly cited standards so they can take steps to find and fix recognized hazards addressed in these and other standards before OSHA shows up. Far too many preventable injuries and illnesses occur in the workplace.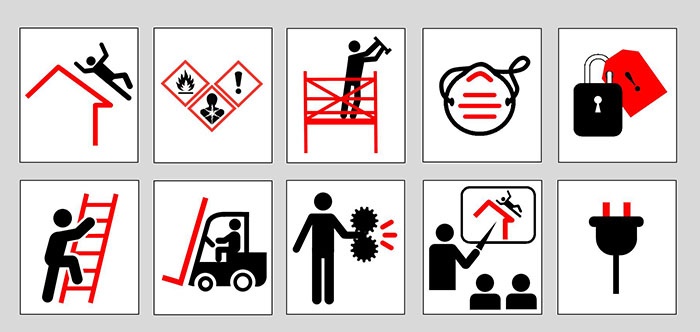 Fall protection
Hazard communication
Scaffolding
Respiratory protection
Control of hazardous energy (lockout/tagout)
Ladders
Powered industrial trucks
Machinery and Machine Guarding
Fall Protection–Training Requirements
Electrical, wiring methods, components and equipment
---
Instead of using significant resources to investigate and address accidents, it is more cost-effective to prevent them from happening in the first place. Overall, your health and safety mangement program should address the following:
Employee safety
Workplace safety
Sustainable practices
It's necessary for manufacturers to develop a comprehensive approach to health and safety management. Listed below are the services we offer:
Health and Safety Assessment
Health and Safety Plan Development
OSHA Compliance to Regulations
OSHAS 18001 Health and Safety standard compliance analysis
Training Programs in both English and Spanish
Customized Safety manual
For more information, contact us for a complimentary consultation to review your needs and provide innovative solutions for your business.
---