Finding the Right Talent for the Job
CMTC customizes candidate searches to meet your company's needs. Our method incorporates a defined approach that results in consistency, operational excellence and legal compliance. Each candidate participates in a rigorous vetting process, designed to ensure that they meet or exceed position requirements. CMTC maps candidate skill sets with positions and uses proven methodologies for best-in-class talent acquisition, placement, and high client satisfaction for each project.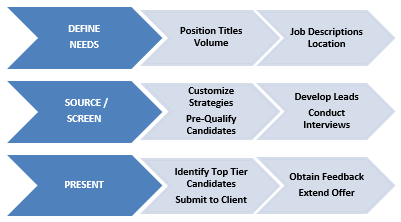 Creating Solutions in Recruitment - Career Opportunities
CMTC supports California manufacturers and identifies talent for a variety of client industries, including military and government agencies, throughout the United States. Our Recruitment Services team sources, screens and presents highly-qualified individual for our clients' positions. Apply on-line to speak with us about opportunities with our clients or see our company career page for open positions with CMTC
---
For more information, contact us for a complimentary consultation to review your needs and provide innovative solutions for your business.