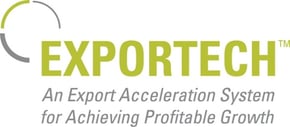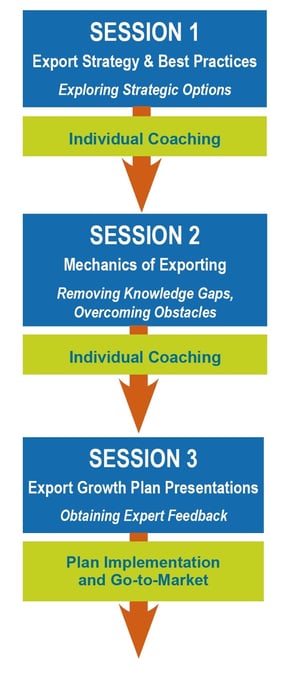 The only national program that helps individual companies develop an export plan!
3 sessions - one session each month
Matchmaking and introductions to customers overseas
Executive coaching to assist you with your export plan
Access to experts in logistics, legal, banking, regulatory and distributors
Assistance with selecting the best countries for your products
Develop your own export plan with experts
Start exporting in as little as 3 months
"My recent success is we received our EU certification!! It took 3 years in the planning and efforts but all worth it. The best part is that we were approved just in time to use our first certificate to ship product to Italy for the Zoomark show in 2 weeks. It couldn't have worked out better. I have learned so much in the last 3 years and know that ExporTech was an integral part of our foundation. I was reviewing our ExporTech presentation and I am happy to report we have accomplished what we listed on that plan from 2017!"
Sharla Marocchi
Export and Compliance Manager
Grandma Lucy's
Rancho Santa Margarita, CA

---
CMTC's ExporTech™ Scholarship Program:
The cost of the ExporTech™ Program is $5,000. By participating in the ExporTech™ Scholarship Program, your Company will attend the ExporTech Program for a fee of only $750 by agreeing to provide a scholarship for another non-competing company to attend an ExporTech Program in the future. The scholarship amount is $5,000 with the provision that you will provide $5,000 only if top-line export sales have increased by more than $100,000, one year after beginning implementation of your export plan.