CMTC Additive Manufacturing Training Program
Lunch 'N Learn
"

Additive Manufacturing the Evolution of 3D printing"
June 23 2017
Noon - 1:30 p.m.
Formalloy
2810 Via Orange Way, Suite A
Spring Valley, CA 91978
This

no cost

event is designed to give the small and medium-sized manufacturer an overview of the current state of Additive Manufacturing, new developments in technology and new trends manufacturers need to be aware of. It will focus on real world technologies and how they can be used to help improve productivity and grow your business. Lunch will be provided.
To register for this free event, please click on the link below:
CMTC Offers AM Assessments
Additive manufacturing is really taking off! Aerospace companies like GE, Boeing and Airbus are leading the way with additive manufacturing innovation.
CMTC can help you by assessing your current level of readiness to adopt 3D printing technology, as well as advise you on new manufacturing methods, equipment and revenue streams. Don't get left behind. Contact Chris Wentworth at cwentworth@cmtc.com to get a no cost additive assessment so we can help you keep up with the latest additive manufacturing technology!
---
Glob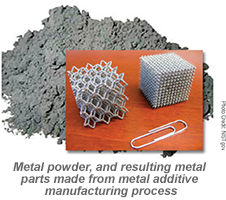 ally, emerging manufacturing technologies are driving what some have called the "third industrial revolution1." The U.S. has established the Advanced Manufacturing Partnership (AMP) to invest in the technologies and skills that will support a dynamic domestic advanced manufacturing sector that creates high-quality jobs and encourages companies to invest in the United States.
One of these technologies, additive manufacturing, is not actually new, having existed in some form since the 1970s. However, recent advances in sensors, micromechanics, computational modeling and simulation, and materials have accelerated this technology, making it more mainstream. Need is also driving innovation, as additive manufacturing could help move manufacturing processes back "on shore." As complex parts become easier to build, and the equipment and skills needed to build them become ubiquitous, individuals and countries could conceivably produce technologies, never before possible.
---
Additive Manufacturing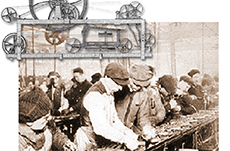 Additive manufacturing, the building of materials layer by layer and with high precision, is now turning the dream of complex, multimaterial components into a reality. Additive manufacturing allows designers the option of building a part as a single unit, from multiple materials, from the inside out. This capability improves the precision of the product's fabrication and reduces material waste. Read more
Designer Materials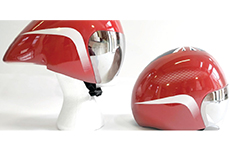 A material's properties and overall performance are determined by its chemical composition, crystalline state, and underlying micro-architecture. These characteristics force engineers to accept certain trade-offs when choosing a material for a specific application. This concession made by engineers may soon be a thing of the past because of Livermore-developed manufacturing practices that can produce designer materials with previously unattainable properties. Read more.

Design Optimization for Additive Manufacturing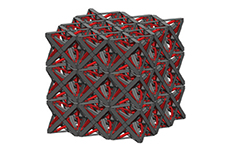 Recent advances in material design and fabrication have enabled production of customizable materials for a wealth of applications. Towards this end, Livermore researchers, in collaboration with external patners, are developing prototype additive manufacturing techniques to build highly optimized materials. The techniques allow designers to alter the 3D micro-architecture of a material to control its structural, functional, thermal, or other properties. As a result, materials can be made stronger, lighter, tougher, and more resistant to natural forces and external conditions, such as temperature fluctuations. Read more.
Multimaterials and Complex Parts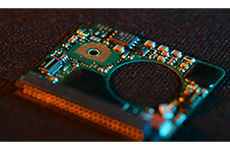 Imagine a part composed of multiple materials that can be made without seams or joints. Or a component with intricate shapes and complex geometry that can be fabricated as a single unit. By eliminating the weakest parts of components, the seams and joints, the products we use every day could be transformed. The ability to build complex geometries would make new products possible. Read more.
Metal Additive Manufacturing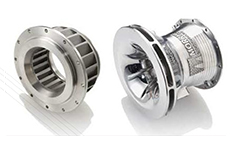 Researchers at Lawrence Livermore National Laboratory are embarking on new research that will transform manufacturing processes by introducing metal additive manufacturing with the ultimate goals of reducing material waste, cost, manufacturing footprint, and significantly reducing the time required to manufacture parts. Read more.
Computational Methods for Rapid Certification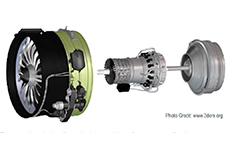 When bringing a new product to market, often the most costly and time-consuming step in the process is certification. Sometimes, the entire process--which usually involves developing several prototypes and multiple physical test certification cycles--may be abandoned because the risk of failure is too high to justify the investment. Certifying a product while in the design phase, then immediately fabricatring it for final testing, would greatly reduce development times and cost. Digital manfacturing may soon make this possible. Read more.