What is Additive Manufacturing?
Additive Manufacturing (AM) is a technology that has matured and evolved rapidly in recent years. Although it has commonly been referred to as 3D printing, it is now being referred to as "Additive Manufacturing" because of its real world impact on manufacturing. AM technologies are continuing to advance quickly. Mainstream equipment producers are now entering the market, leading to new additive processes being developed. These new processes have made a wide range of production grade materials available, such as titanium, tool steel and a wide range of plastics.
Some of the benefits of adopting Additive Manufacturing include:
Increased Innovation – AM allows manufacturers to print prototypes in hours, obtain feedback, refine designs and repeat the cycle until designs are perfect
Improved Communication – Holding a full color, realistic 3D model in your hands imparts far more valuable information than a computer image.
Time to Market - Design cycles are compressed by using AM to create multiple on demand prototypes
Reduced Development Costs - Cut traditional prototyping and tooling costs
Win Business - Bring realistic 3D models to prospective accounts
Personalized Products - Merchandise can be personalized for specific customer requirements
Use New Structures and Shapes – The use of AM allows for more creative designs and production of complex parts in one process
Produce Less Waste - Traditional manufacturing is typically a wasteful process with a lot of surplus materials while AM creates virtually no waste while creating a sturdier and lighter product
Reduced Manufacturing Costs - AM helps companies save up to 70% of their manufacturing costs while making them more efficient, green and profitable
Quick Production - Industrial AM technologies can create an object in a few hours whereas traditional manufacturing methods can take weeks

CMTC Offers AM Consulting
Additive manufacturing is really taking off! Aerospace companies like GE, Boeing and Airbus are leading the way with additive manufacturing innovation.
CMTC can help you! Additive can help you save money and improve quality. Let us help you minimize risk as you explore 3D printing technology. We can advise you on new manufacturing methods, equipment and revenue streams. Don't get left behind. Contact us at comm@cmtc.com, to get an help with understanding additive, we can help you keep up with the latest additive manufacturing technology!
---
Image source: Desktop Metal

CMTC can help you by assessing your current level of readiness to adopt 3D printing technology, as well as advise you on new manufacturing methods, equipment and revenue streams. Don't get left behind.
Globally, emerging manufacturing technologies are driving what some have called the "Fourth industrial revolution." The U.S. has established the Advanced Manufacturing Partnership (AMP) to invest in the technologies and skills that will support a dynamic domestic advanced manufacturing sector that creates high-quality jobs and encourages companies to invest in the United States.
---
Additive Manufacturing
Additive manufacturing, the building of products layer by layer with high precision, is now turning the dream of complex, multi-material components into a reality. Additive manufacturing allows designers the option of building a part as a single unit, from multiple materials, from the inside out. Design complexity is now an asset rather than a liability. This capability improves the precision of the product's fabrication and reduces material waste.
Eliminate the need for tooling!
Image source: Stratasys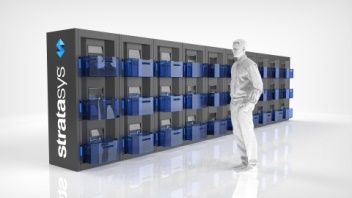 New technology is making on demand high volume production a reality. Plastic and metal printers are now being offered. Reduce waste and risk by building on demand rather than carrying an inventory.
New Production Grade Materials
Image source: Markforged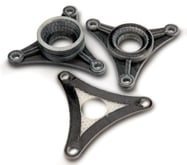 A material's properties and overall performance are determined by its chemical composition, crystalline state, and underlying micro-architecture. These characteristics force engineers to accept certain trade-offs when choosing a material for a specific application. This concession made by engineers may soon be a thing of the past because of companies like Carbon 3D and 3D Systems developing new material technology to allow you to print production grade components, stronger than ever before. Also composites like carbon fiber infused nylon from Markforged.
Topology Optimization for Additive Manufacturing
Image source: Altair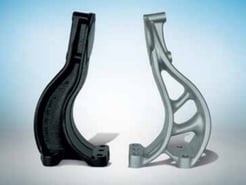 Recent advances in automated design and fabrication have enabled production of customizable materials for a wealth of applications. Software companies like Altair are developing additive manufacturing techniques to build highly optimized geometries with topology optimization. The techniques allow designers to alter the 3D micro-architecture of a material to control its structural, functional, thermal, or other properties. As a result, designs can be made stronger, lighter, tougher, and more resistant to natural forces and external conditions.
Multi-materials and Complex Parts
Image source: Nano Dimension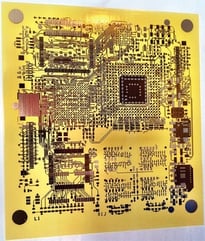 Imagine a part composed of multiple materials that can be made without seams or joints, or a component with intricate shapes and complex geometry that can be fabricated as a single unit, such as a printed circuit board. By eliminating the weakest parts of components, the seams and joints, the products we use every day could be transformed. The ability to build complex geometries would make new products possible.
Metal Additive Manufacturing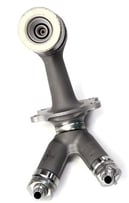 Companies like GE are redefining metal part production and design capability by coalescing assemblies to reduce part count and improve strength, increasing the quality and efficiency of their engines. High volume metal additive machines are also being released to eliminate the need for tooling. Directed energy machines are now available that can build a metal part in a CNC mill while varying the metal composition as it builds.
Image source: GE Aviation
Computational Methods for Rapid Certification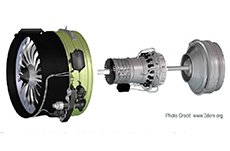 When bringing a new product to market, often the most costly and time-consuming step in the process is certification. Sometimes, the entire process--which usually involves developing several prototypes and multiple physical test certification cycles--may be abandoned because the risk of failure is too high to justify the investment. Certifying a product while in the design phase, then immediately fabricating it for final testing, would greatly reduce development times and cost. Digital manufacturing may soon make this possible.
How we can Help!
CMTC is here to help small and medium-sized manufactures to map out and assess the potential impact of AM, develop a game plan to guide adoption and grow additive manufacturing knowledge across your organization. For further information, please contact Chris Wentworth directly at cwentworth@cmtc.com.