The Fourth Industrial Revolution has Started: How Will You Envision and Plan for the Future?
SMART Manufacturing is the Future for Small and Medium-Sized Manufacturers
Manufacturing is evolving and your business needs to evolve too. The fourth industrial revolution has arrived as manufacturers meld new technologies such as the Internet of Things (IoT), robotics, virtual reality (VR) and artificial intelligence (AI) into their business strategies. SMART manufacturing – Sense, Measure, Analyze, Report and Train – will be an integral component of this strategy.
---
"Integrated advanced sensors, controls, platforms and modeling makes Smart Manufacturing possible."
---
It is estimated that SMART manufacturing will generate $371 billion in net global value over the next four years by streamlining design and manufacturing processes and managing supply chain risks. By not moving forward, you may be leaving your business behind.
Fortunately, you don't need to be a big company to realize the benefits of moving to a SMART manufacturing process. However, in order to be effective, people, processes and technology need to be in balance and working together. Other key components of a SMART manufacturing solution include: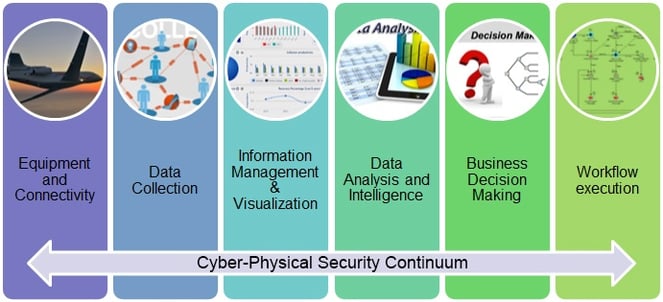 Cyber-Physical Security
As small and medium scale enterprises embrace the changes brought about by smart manufacturing and the digital revolution, they need to be careful about why, how and where they house sensitive personal data, and proprietary and financial information. A Price WaterhouseCoopers (PwC) recent security survey found that small firms, with annual revenues less than $100 million, cut security spending by 20% in 2014, while medium – those with revenues of $100 million to $999 million – and large companies increased security investments by 5%. Small businesses may be making an expensive mistake as the average cost of a firm's worst security breach is rising significantly. For small businesses, the worst breaches cost between $95,000 and $155,000 on average. In addition, a report from McAfee found almost 90% of small and medium-sized businesses in the U.S. do not use data protection for company and customer information, and less than half secured company email to prevent phishing scams. With that being said, SMMs may be able to improve their security without breaking their budget. For example, SMMs that outsource to the cloud gives them orders of magnitude better resiliency and security.
A simple way to increase security is to have employees follow some basic rules like:
Limit access to sensitive information as approximately 80% of security-related incidents occur as a result of employee behavior

Educate employees about the risks of social media, especially at work

Insist on the use of rigorous passwords

Screen apps before allowing them to be downloaded

Scrutinize vendors for potential security leaks
---
The Texas A&M Engineering Extension Service (TEEX) Cyber Readiness Center offers a variety of Cyber-Physical Security training opportunities. Please visit their website to see the complete course catalog.