Manufacturing Day 2017 Recap

Manufacturing Day 2017, which occurred on October 6th (and throughout the entire month), was a huge success! Our Recap below features highlights from some of the Manufacturing Day events that CMTC participated in.
---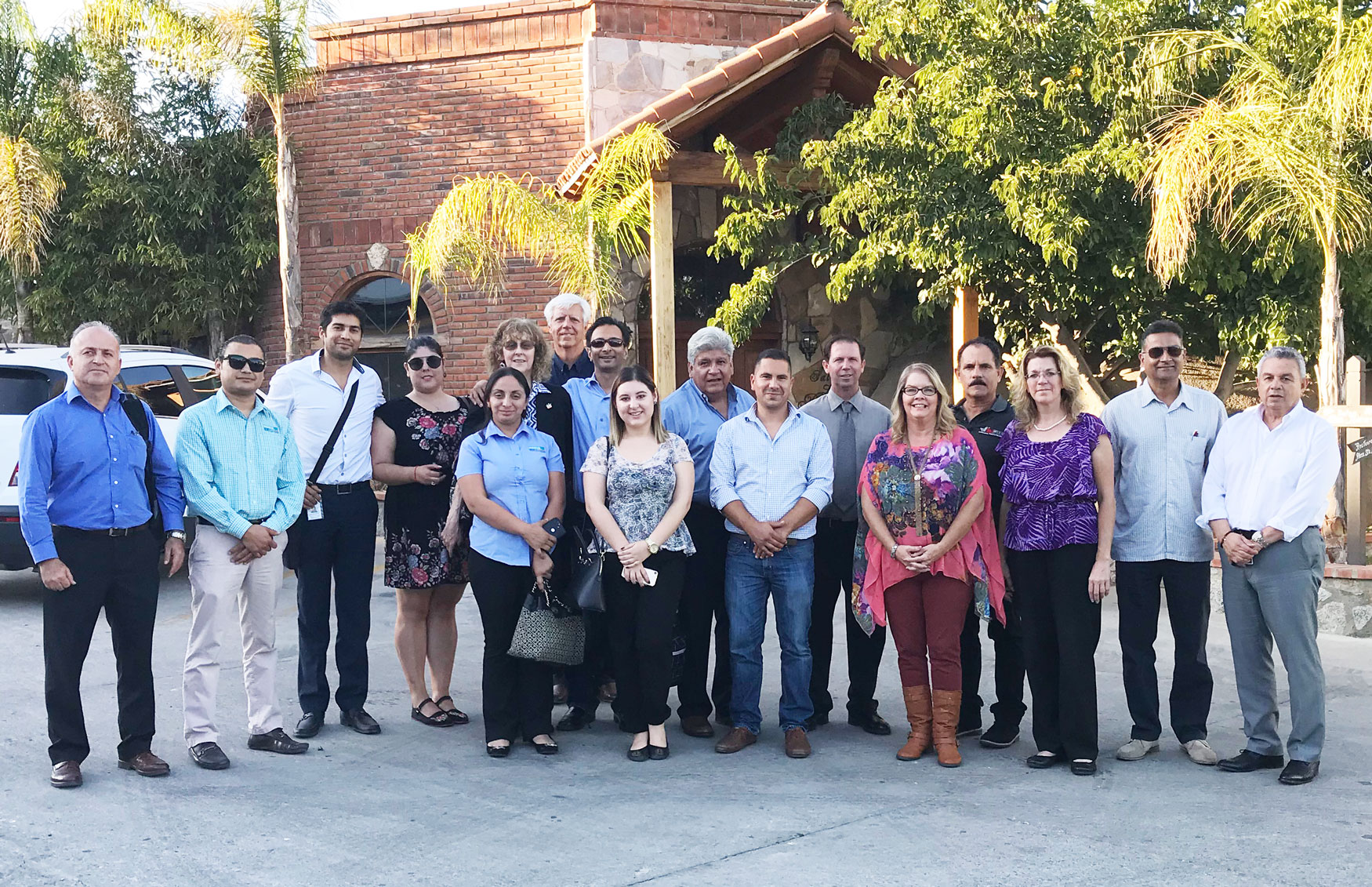 On Wednesday, October 18, 2017, a group of Companies, including four CMTC clients (Accurate Dial & Nameplate, California Tool & Die, Sustainable Tech, and Hi Tech Precision), participated in the Baja California (Mexico) Industrial Supplier Trade Tour. The objective of this trip was for small and medium-sized manufacturers (SMMs) to learn about the Baja California (Mexico) Industrial Sector which represents access to $11 billion of supplier opportunities.
---
Port of Los Angeles

March 7, 2017
CMTC, the City of Corona's Economic Development Team and the Corona Chamber visited the Port of Los Angeles to learn about exporting and globalization.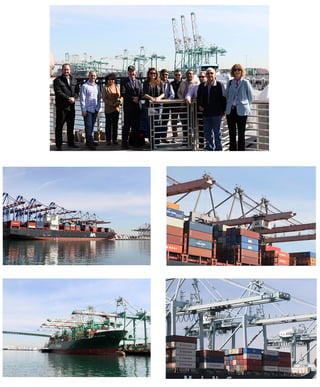 A group of 10 small and medium-sized manufacturers from the City of Corona experienced the sights and sounds of the busy Port of Los Angeles while on a 90 minute boat tour on Tuesday, March 7th. The group learned first-hand about the importance of the port with respect to global trade from Jim MacLellan, Director of Trade Development for the Port of LA. They also learned about the benefits of exporting from CMTC's ExporTech program advisor Elizabeth Glynn.

---
Baja Manufacturing Program
June 14, 2016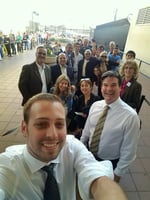 A happy crowd of 41 people representing manufacturing, banking, U.S. Department of Commerce, CMTC and U.S. Mexico Chamber all returned to the U.S. after their day long visit to Mexico. They all traveled to Mexico to connect with the U.S. Consul General in Tijuana and visited two manufacturing plants (medical device and aerospace). The goal was to meet Baja Trade professionals and learn how to access and do business in Mexico. Cost to participate was only $67 plus lunch.
Contact Elizabeth Glynn at eglynn@cmtc.com if you are interested in attending a future Baja Manufacturing event.
---
Latino Business Awards 2016




On January 15, 2016, the Los Angeles Business Journal held their 7th Annual Latino Business Awards luncheon and ceremony at the Omni Hotel Los Angeles. CMTC would like to congratulate four of our clients that were finalists this year. Clockwise above: Scale 1:1, San Fernando Valley Pallet Company, Almack Liners, Inc. and Dillon Aircraft Deburring, Inc. Read more about all of the honorees and finalists.
---
Congressman Costa Visits Betts Company
November 6, 2016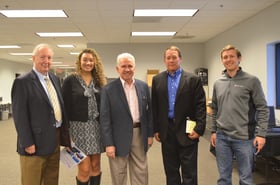 From left to right: Robert Gilson, Director of Operations Excellence at CMTC; Megan Roehl, Senior District Representative; Congressman Jim Costa; Mike Betts, CEO / COB; Bill Betts, President / COO.
On November 6, 2015, Betts Company, a sixth-generation family-owned manufacturing company in California, was honored to receive a visit from Congressman Jim Costa from District #16 serving the San Joaquin Valley and surrounding areas.
---
President's "E" Award Presented to
Louroe Electronics
May 18, 2015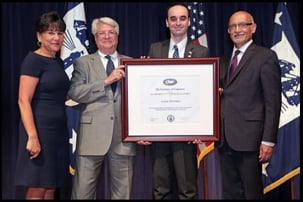 On May 18, 2015 the U.S. Secretary of Commerce Penny Pritzker presented Louroe Electronics, the world leader in audio monitoring within the security industry, the President's "E" Award for Exports in a ceremony at the Department of Commerce. Read More.