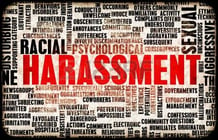 The recent passage of [State Bill] SB 1343 expands the [Assembly Bill] AB1825 training requirement, mandating all employers with five or more employees to provide two hours of anti-harassment training for supervisory staff, and one hour of anti-harassment training for non-supervisory employees.
For a complete list of schedule Harassment Avoidance Training Webinars, click here.
---
Speaking Engagements
The CMTC Speakers Bureau is pleased to provide businesses and organizations across California with expert speakers who can address a wide variety of manufacturing related topics. We accept speaker's requests from employers, schools, professional associations and other organizations.
Click here for a complete list of CMTC speakers, topics, and whom to contact.