ADM Works is a high technology, engineering, design, development and fabrication company. We use state-of-the-art equipment to create and manufacture products for automotive, aerospace, architectural, boating, medical, and commercial applications as well as fine art pieces. Exceptional engineering talent, traditional craftsmanship is integrated with twenty years experience in the digital manufacturing industry.

Products and Services
We at ADM are in the business of turning your ideas into reality, drawings into 3 dimensional objects, concepts into being, and the process it takes to get there. We take joy in working side by side with our clients throughout every process to ensure total satisfaction. For over 10 years we have helped artists, designers, engineers, small business and large corporations take their work to full potential, and it is our pleasure to help you do the same. Products includes: Aerospace, Automotive, Fine Art large and small for indoor and outdoor display and application, medical, marine industry, theme parks, entertainment and futuristic designs for OEMs and personal application.
Manufacturing Processes
Engineering, design, manufacturing, fabrication, tooling for composites, composite parts, show quality painting.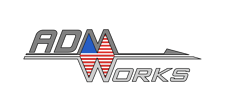 Contact This Manufacturer
Company Name: Advanced Digital Manufacturing LLC dba ADM Works
Category: Transportation Equipment
Location: Santa Ana
Contact Person: Javier Valdivieso
Phone: 714-245-0536
Email: @
Website: http://www.adm-works.com