Artistry typifies Cedar Mountain where owners, Earl and Linda Ault show their creative talent not only in their award-winning wines, but also in their sculptures, paintings and cuisine. The Ault's believe that quality wines are born in the vineyard. Cedar Mountain features Livermore grown and produced wines and ports.
Products and Services
Wine
Manufacturing Processes
Fermentation and bottling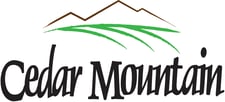 Contact this Company
Company Name: Cedar Mountain Winery
Category: Wineries
Location: Livermore
Contact Person: Linda Ault
Phone: 925-373-6636
Email: @
Website: https://www.cedarmountainwinery.com
Are you a CA Manufacturer?
Join our Made in CA program and get your company featured for free!