Essentials by Catalina was established in the mid 1990s and is a white label manufacturer of bath and body products, like lotions, creams, shampoo, conditioner, soaps, and more.
Products and Services
Cosmetic product formulation and manufacturing
Manufacturing Processes
Cosmetic chemical compounding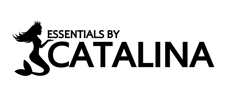 Contact This Manufacturer
Company Name: Essentials by Catalina
Category: Toilet Preparation (Cosmetics)
Location: Corona
Contact Person: Catalina Vargas
Phone: 951-674-4444
Email: @
Website: https://essentialsbycatalina.com
Are you a CA Manufacturer?
Join our Made in CA program and get your company featured for free!