Glas Werk, Inc. was founded in 1990 by two German Immigrants following the American Dream. Since the humble starts of the company we have grown to over 18 employees who are like family. We custom fabricate a quartz and glass products for the Semi-Conductor, Solar Cell Manufactures as well as Defense Industry, Bio-Medical, and Academics.
Products and Services
Glas Werk specializes in the fabrication of custom quartzware used in the manufacturing of microchips. You give us a drawing or idea and we turn them into quartz or glass parts no matter how complicated.
Items we have completed in the past include but are not limited to:
• Waferboats
• Pedestals
• Furnace tubes
• Single wafer quartz process ware
• Packaging containers for chemicals
Manufacturing Processes
Manufacturing processes we offer include:
• Hot fabrication of glass and quartz
• Cold machining of glass and quartz, like drilling, threading, and grinding.
• Laser cutting
• Centerless grinding
• Waterjet cutting
• Surface treatment, like polishing and bead blasting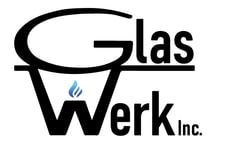 Contact this Company
Company Name: Glas Werk, Inc.
Category: Other Pressed and Blown Glass and Glassware Manufacturing
Location: Rancho Santa Margarita
Contact Person: Maurice Bollhorn
Phone: 949-766-1296
Email: @
Website: https://www.glaswerk.com