Founded in 1980, Gorlitz Sewer & Drain, Inc. is one of the world's dominating manufacturers of sewer and drain cleaning equipment. Gorlitz's line of professional equipment has aided many service technicians in their plumbing tasks by reducing service time and costs.
Products and Services
Products range from sewer- and drain-cleaning machines and accessories to trenchless and pipe fusion equipment, inspection cameras, plumbing tools, replacement parts and more.
Manufacturing Processes
Gorlitz' manufacturing process utilizes state-of-the-art CNC equipment which includes several multi-axis lathes, vertical machining centers, robotic welders and tube benders.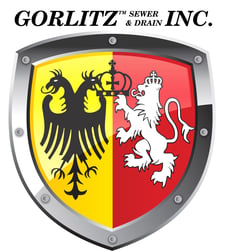 Contact This Manufacturer
Company Name: Gorlitz Sewer and Drain, Inc.
Category: Miscellaneous
Location: Santa Fe Springs
Contact Person: James Kruger
Phone: 562-944-3060
Email: @
Website: https://www.gorlitz.com
Are you a CA Manufacturer?
Join our Made in CA program and get your company featured for free!