Haddad's Fine Arts is a wholesale art publisher that has been in business for 60 years. They print and sell art reproductions to the trade (galleries, museum shops, big-box stores, retail home decor stores). In addition, they also do large-scale printing for hotel and commercial spaces; wallpaper and murals.
Products and Services
Digital file and color management/color profile expertise, Scan-Back digital art scanning processes.
Manufacturing Processes
Digital imaging, wide-format printing, laminating, canvas stretching, framing.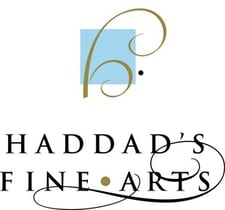 Contact This Manufacturer
Company Name: Haddad's Fine Arts, Inc
Location: Anaheim
Contact Person: Paula Haddad
Phone: 714-996-2100
Email: @
Website: www.hfapod.com