L.A. Turbine (LAT), established in 2003, is a design and manufacturing company offering industrial manufacturers access to high quality, precision-engineered CNC milling and lathe manufacturing services. LAT specializes in engineering, design and production of rotating centrifuge components from most alloy and non-ferrous materials.
Products and Services
LAT offers full-service CNC solutions specializing in customized parts used for products involving rotating components. We offer high precision design and manufacturing, targeting zero rejection rates, and are committed to on-time delivery and your complete customer satisfaction. Our in-house capabilities and services include milling, lathe, welding, manufacturing, balancing and inspections using Haas, Kent, Sharp, TRAK & Schenck machinery.
Manufacturing Processes
LA Turbine CNC solutions offers manufacturing processes along the entire product development life cycle. This includes engineering, high precision CNC milling and lathe manufacturing, complex component assembly, aftermarket equipment repair, engineered component redesign, spare parts fabrication, complete reverse engineering of existing parts and full balancing and testing capabilities.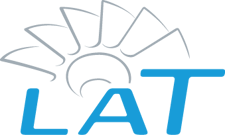 Contact this Company
Company Name: L.A. Turbine
Category: Machine Shops
Location: Valencia
Contact Person: Scott Lubell
Phone: 661-294-8290 x1802
Email: @
Website: https://www.laturbine.com