Handmade jewelry established in 2004. Lori makes jewelry out of her studio in California using sterling and gold wire, semi precious stones and natural beads.
Products and Services
Handmade jewelry
Manufacturing Processes
Hand-formed wire, hammering and beading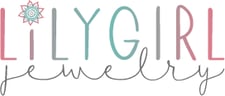 Contact This Manufacturer
Company Name: LilyGirl Jewelry
Category: Jewelry and Silverware
Location: Cardiff
Contact Person: Lori Roark
Phone: 760-492-2880
Email: @
Website: https://www.shoplilygirl.com
Are you a CA Manufacturer?
Join our Made in CA program and get your company featured for free!