Powerlift Dumbwaiters, a family-owned and -operated corporation, was founded by the Reite family patriarch, John Reite, in 1972. As the sole proprietor of Santa Cruz Overhead Door, he was approached to design and build the prototype of a residential elevator car for Waupaca Elevator. John's experience made for an easy segue into designing his own patented dumbwaiter for residential and commercial applications, and Powerlift Dumbwaiters, Inc was born.
Products and Services
His work ethic and entrepreneurial spirit, passed on to his sons, has kept the company going strong for over 4 decades. With nearly 4,000 units purchased by homeowners and companies such as Kimberly Clark, American Licorice, Boeing, Ford Motor Co, Winchester, Maker's Mark, and Disney (both in America and China), Powerlift Dumbwaiters can be found on almost every continent and in approximately 40 countries around the world, a testament to our motto, "The smart way to buy a dumbwaiter!"
Manufacturing Processes
The dumbwaiters were originally made of wood in a converted carport on the family's property. And over those first years, design revisions were made to improve the machines' performance and durability, load capacity and ease of installation. "The good Lord gives you ideas, and you just do it," says John. "Our design keeps the installation easy; anybody can put one together."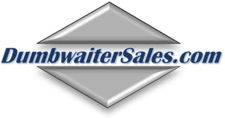 Contact this Company
Company Name: Powerlift Dumbwaiters, Inc.
Category: Elevator and Moving Stairway Manufacturing
Location: Georgetown
Contact Person: Gil Reite
Phone: 831-999-3399
Email: @
Website: http://www.dumbwaitersales.com