Precision Honeycomb fabricates honeycomb core into parts for various types of aero-structures. That includes CNC machining, core forming, core bonding and core stabilization. We are expert core cutters with a unique engineering and manufacturing skillset located in the heart of San Diego County.
Products and Services
We are ITAR registered and ISO 9001/AS9100 qualified and skilled at many aerospace special processes. We work with all types of core including Nomex, Kevlar, Glass, Aluminum, and various other composite and metallic materials. We offer in-house engineering and have experience working with a wide range of OEM and tiered customers.
Manufacturing Processes
Our processes include 5 axis CNC routing, bandsaw template cuts, and multiple types of hand work and layup. We have a large, fully certified oven. We offer in-house fixture making and we can "backstop" your engineering to assure achievable results that meet expectations.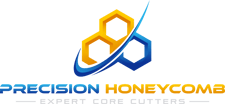 Contact this Company
Company Name: Precision Honeycomb
Category: Machine Shops
Location: Vista
Contact Person: Scott Gilpin
Phone: 760-295-6018
Email: @
Website: https://www.precisionhoneycomb.com