Precision Molded Plastics is an ISO certified, vertically integrated, plastic injection molding company that builds custom molds and tooling, manufactures parts and products, and performs a variety of secondary and finishing operations all under one roof. As such, we have been a trusted supplier of Fortune 500 companies in the medical, aerospace, food and beverage, construction, agriculture and other industries for over forty years.
Custom Tooling & Molding Building
Complete On-site Tooling Division
Comprehensive, Multidisciplinary Value Engineering to Optimize Part & Tool Design
Multi-cavity, Family Molds, Interchangeable Inserts, Hot Runner Systems
Class 105 (prototyping) to Class 101 (1M+ cycles)
Design for Manufacturability (DFM) Studies
Testing, Repairs & Refurbishment
Plastic Injection Molding
High Volume Production & Close Tolerances
Small to Midsize Parts & Components
Clamping Force from 20 Tons to 310 Tons
Robotics & Work Cell Automation
Insert Molding & Overmolding Applications
Short Lead Times & Proven Dependability
Secondary & Finishing Operations
Part Decorating: Thermal Transfer, Pad Printing & Heat Stamping
Precision Machining of Plastic & Metal Parts & Components
Product Assembly & Hardware Installation
Part Identification, Labeling & Bar Coding
Electrical Discharge Machining (EDM), CNC Hard Tool Lathe & CNC Engraving
Packaging, Adhesives & Inserts
Key Benefits
Comprehensive Plastics Manufacturing
New Product Launches, R&D Support & Prototyping
Reshoring Assistance & Easy Mold Transfers
Technical, Design & Engineering Services
State-of-the-Art CNC, Molding Machines & Quality Inspection Equipment
Short Lead Times & Local Delivery Availability
Find out more about Precision Molded Plastics here.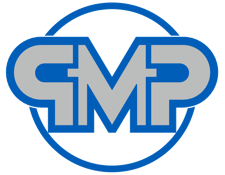 Contact This Manufacturer
Company Name: Precision Molded Plastics
Category: Plastics & Rubber Products
Location: Upland
Contact Person: Ash Brown
Phone: (909) 981-5768
Email: @