We have been in business since 2012. We are unique in that we care about our customers way more than other print shops, typically. We reply quickly, never miss deadlines, and hold the hands of our customers as much as needed from job start to finish.
Products and Services
Blank Apparel
Blank Paper
Burning Screens
We are members of the ASPA, API, and Better Business Bureau.
Manufacturing Processes
Screen Printing
Direct to Garment
Direct to Film
Embroidery
Laser Engraving
Riso Printing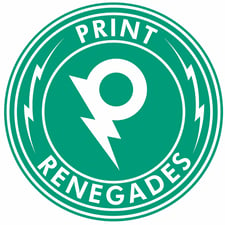 Contact this Company
Company Name: Print Renegades
Category: Commercial Screen Printing
Location: Los Angeles
Contact Person: Jay Nielsen
Phone: 213-536-5233
Email: @
Website: http://www.printrenegades.com
Are you a CA Manufacturer?
Join our Made in CA program and get your company featured for free!