True Gold Honey was founded in 2017 by mother and son duo Tyler and Sarah Sample, third- and fourth-generation beekeepers. All of the company's honey comes from the family's bee farm, Sample Family Apiaries. They constantly monitor their hives, ensuring they are healthy, strong and safe, so the bees can focus on the important work of pollinating and making honey. The Samples harvest their honey by hand to keep it as raw and pure as possible, using sustainable practices to reduce waste and keep our impact on the earth to a minimum. All so their customers can enjoy honey that bursts with local flavor and has all its natural benefits intact. True Gold Honey donates 1% of its sales to families impacted by disability. Their business is beekeeping, craft is making honey, but their true love is family.
Products and Services
True Gold Honey, Inc. offers 8 varieties of 100% Pure, Raw, California honey produced from a fourth generation beekeeping business.
Manufacturing Processes
Everything is harvested, extracted, bottled, labeled and distributed by hand in house.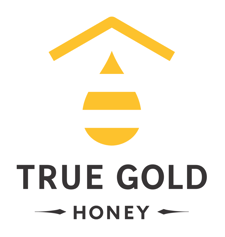 Contact This Manufacturer
Company Name: True Gold Honey, Inc.
Category: Food Manufacturing
Location: Lindsay
Contact Person: Tyler Sample
Phone: 559-241-4367
Email: @
Website: https://truegoldhoney.com