Clothing design and manufacturing company based in Los Angeles area. Establish 2013 we cater to large volume corporate customers and chain store retailers.
Products and Services
During the COVID-19 pandemic, we have transitioned our focus on reusable fabric face masks and reusable isolation gowns. We also specialize in men's and women's apparel manufacturing.
Manufacturing Processes
In house graphic designers, pattern makers, and sample room. Full domestic manufacturing production team with on staff quality control.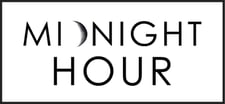 Contact This Manufacturer
Company Name: ACDC Apparel
Category: Apparel
Location: Sierra Madre
Contact Person: Akiko Cook
Phone: 626-737-9096 x402
Email: @
Website: www.midnighthourapparel.com
Are you a CA Manufacturer?
Join our Made in CA program and get your company featured for free!