Alard Machine Products is a production precision machine shop in Gardena, CA established in 1967. Alard specializes in small to medium-sized parts from metal alloys and plastics for the aerospace, automotive, defense, industrial, and commercial sectors.
Products and Services
Alard is a AS9100:2016 Rev D and ISO9001:2015 Registered company.
Alard is also registered and compliant with ITAR, DFARS, SBA, HUBZone, and SAM agencies, as well as a Class 2 Threaded Fastener Qualified Supplier for DLA Troop Support, among others.
Manufacturing Processes
Alard specializes in production precision machining with automatic screw machines, CNC milling, CNC, Turning, Swiss type CNC, CNC and centerless grinding, honing, and full 2nd operation department. Give our estimating department a call today to see what we can do for you.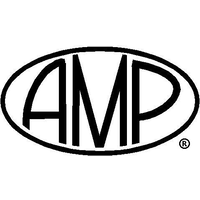 Contact This Manufacturer
Company Name: Alard Machine Products
Category: Machine Shops
Location: Gardena
Contact Person: Christine Thompson
Phone: 310-323-4374
Email: @
Website: http://www.alardmachine.com