The Aleph Group is an organization of talented sales, manufacturing, design and engineering professionals dedicated to making a positive impact in our community and around the world. Uniting decades of creating specialty and custom vehicle, mobile, portable and semi-permanent solutions for the medical industry, humanitarian organizations, government and law enforcement agencies, the breadth of our knowledge flourishes throughout every aspect of our multifaceted service and support strategy.
Products and Services
Medical vehicles, emergency response units, portable clinics, specialty vehicles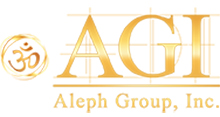 Contact This Manufacturer
Company Name: Aleph Group, Inc.
Category: Transportation Equipment
Location: Riverside
Contact Person: Jales Mello
Phone: (951) 213-4815
Email: @
Website: https://www.alephgroupinc.com
Featured Video - Exporter of the Year Award