We are a full package apparel lean manufacturing company in Southern California. Some of the services we offer are, but are not limited to: design, pattern making, cutting, sewing, finishing, and packaging. Almack Liners manufactures Apparel and Textiles for the wholesale garment market and the Armed Forces.
Products and Services
Some of the products we manufacture include: Women's sportswear; Men's sportswear; Women's handbags; Outerwear; Evening gowns; Swimming/lifeguard trunk liners; Running/volleyball shorts; Army, Air Force and Marine physical fitness uniform.
Manufacturing Processes
The manufacturing capabilities of our factory include: apparel design; pattern making; grading patterns; receiving and shipping fabric/goods; cutting fabric; sewing fabric; quality control; trimming the sewn garments; 100% made in USA.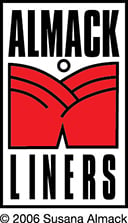 Contact This Manufacturer
Company Name: Almack Liners
Category: Apparel
Location: Chatsworth
Contact Person: Susana Almack
Phone: (818) 718-5878
Email: @
Website: http://www.almackliners.com