AMD International Technologies was established in 1994. We do: Precision Sheet Metal Fabrication & Machining; Process & Product Development; and Value Engineering.
At AMD International Technologies, we are committed to being the best at what we do. Building and maintaining strong relationships with our customers, vendors and employees is critical to the way we operate.
It is our goal to always develop and respect collaborative partnerships. We do this by delivering what we promise when we promise it, providing innovative solutions that address the specific needs of our customers, and creating a working environment that makes our employees proud, while always striving to improve and exceed expectations, all at the same time maintaining our core values.
Products and Services
Our Services:
Sheet Metal Fabrication
Single Part Processing
Assembly Processing
Hydro-Forming
Hydro-Form Fabrication

Extrusion Stretch Forming
Extrusion Forming

Stretch Forming
Skin Fabrication

Roll Forming
Roll Form Fabrication

Precision Machining
Production Machining
Tool Manufacturing
CNC Controlled

Multi Part Assembly Processing
Fabricated Assemblies
Machined Assemblies
Program Management
Engineering Design
Quality Assurance
Process Control
Our Certifications:
AS9100 REV C * ISO 9001:2008 – QUALITY
SBA 8A – Small Disadvantaged Business
Manufacturing Processes
See above.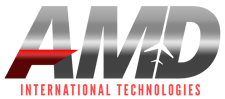 Contact This Manufacturer
Company Name: AMD International Technologies,LLC
Category: Fabricated Metal Products
Location: Ontario, CA
Contact Person: George Ruben
Phone: 909-985-8300
Email: @
Website: http://www.amdinttech.com