American Manufacture Company's South El Monte office is our first U.S. office to manufacture cast stretch hand wrap film here in California. Our product will be made in America, not imported.

Products and Services
Cast stretch hand wrap film.
Manufacturing Processes
Manufacturing cast stretch hand wrap film.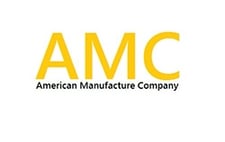 Contact This Manufacturer
Company Name: American Manufacture Company
Category: Plastics & Rubber Products
Location: South El Monte, CA
Contact Person: Jason Chen
Phone: 626-470-7555
Email: @
Are you a CA Manufacturer?
Join our Made in CA program and get your company featured for free!