American Shower Door began in 1935 in Hollywood, CA. Today, we are a privately owned company located in Commerce, CA. We sell worldwide, but primarily in the United States. Our shower doors (including glass and metal fabrication) are the finest in the market - designed for large or small projects. We fabricate anodized aluminum, architectural brass and stainless steel to pair it with our extensive glass fabrication department.
Products and Services
Fabrication of anodized aluminum, architectural brass plated to the customer's selected finish, and stainless steel for many architectural uses. We temper and fabricate our glass.
Manufacturing Processes
CNC machining, water jet cutting, tempering, Eastech digital printing, custom decorative laminates, resident artistic and architectural consulting.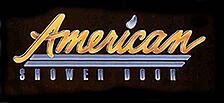 Contact This Manufacturer
Company Name: American Shower Door
Category: Nonmetallic Mineral Products
Location: Commerce, CA
Contact Person: Carol Sturgill
Phone: (800) 421-2333
Email: @
Website: www.americanshowerdoor.com