Amflex Plastics Inc. has been in business making hoses and its spiral hose equipment for its own use since 1996. Our measure of success is our customers and employees loyalty. Amflex business success is tied to the unique business culture practiced by the entire organization which we called "Action Forward. Its fundamentals are: Plan before action, and the process can always be improved. We adjust to change and we move forward. We have embraced challenges which have been our source of growth and what set us apart from our competition.

Products and Services
Amflex all-plastic hoses are constructed with a proprietary polyolefin co-polymer special formulation. Amflex manufactures vacuum hoses using several processing technologies and combines them in ways that benefit our partners. Combining these technologies has allowed us to create a new patented hose product or a hybrid to improve the original. Our manufacturing facility, equipment and tools are designed and set-up to provide the maximum output efficiency for small or large production runs, resulting in cost savings which are passed on to our customers. Our extensive line of hose products enjoy an exceptional reputation in markets such as: Swimming Pool, Carpet Cleaning and restoration, Car Wash, Dust Collection, Dental Equipment, Material Handling, Sewer, Drain and Fume Extraction, Equipment Cable protection and many others.
Manufacturing Processes
At Amflex Plastics Inc., we take pride in our custom-designed, manufactured, and supplied plastic hose projects. We offer our customers in the swimming pool, cleaning, restoration, dental, and cable protection industries a wide range of custom hoses. We utilize our state-of-the-art extruders and spiral wound machines to custom manufacture our durable and innovative crush resistant, premier, pool, and dust collection hoses. Whether we are designing our client's custom hose, or using their exacting specification, we turn around all of our orders in a quick and cost effective manner.
"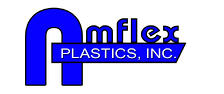 Contact This Manufacturer
Company Name: Amflex Plastics, Inc.
Category: Plastics & Rubber Products
Location: Oceanside, CA
Contact Person: Raul Castro
Phone: 760-643-1756
Email: @
Website: www.amflex.com