Amren Tulano is an apparel manufacturing company striving for local and made in Los Angeles, California, and USA products. In addition, we strive for sustainability, fair trade and green practices. We manufacture limited quantities of quality apparel as well as hand made couture gowns and costumes. We were established in 2014 and we are considered a new entrepreneurial local small business.

Products and Services
We specialize in apparel manufacturing and hand made goods, specifically woman's clothing, costumes, accessories, and lingerie.
Manufacturing Processes
Apparel manufacturing, sewing, serging, painting, dyeing, refurbishing, and up-cycling.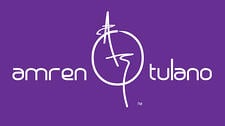 Contact This Manufacturer
Company Name: Amren Tulano
Category: Apparel
Location: Los Angeles
Contact Person: Karen Elano
Phone: 626-408-2736
Email: @
Website: http://www.amrentulano.com