Anchor Audio, Inc. is the leading manufacturer of battery powered portable sound systems, portable public address systems, speaker monitors, wired and wireless intercom systems, and lecterns. Based in Carlsbad, California, Anchor Audio prides itself on manufacturing the best quality products on the market. Anchor products are superior to their competition in speech intelligibility, product reliability, and operational simplicity. Their products are the best value on the market because they deliver elite professional results, without the need for audio professionals to operate the equipment.
While best known for battery powered portable sound systems and portable PA systems, they also provide a wide range of other products and accessories. Anchor Audio offers a full line of powered speaker monitors, wired and wireless intercom systems, portable lecterns, portable conference system, and even assistive listening devices to make enjoying presentations, tours, music, speeches, worship services and community events available to all. With quick setup time, highly audible sound, and top dependability, Anchor Audio products are the ideal audio solution for any group, event, or production.
Anchor Audio portable sound systems are proudly manufactured in the United States of America. The Carlsbad, California manufacturing facility encompasses 31, 000 square feet, and products are engineered and built locally. Anchor strongly believes the company should manufacture its own products in the USA rather than outsourcing, which is common in the AV industry. Making products locally in the USA allows Anchor to focus on quality control at the highest level, the capability to customize products specially for the customer, and the ability to get all standard orders out same day shipping. Additionally, Anchor Audio considers every employee a valuable asset, knowing that a great team is the secret to any company's success. Anchor stands for intelligible, reliable, simple to use products that can be used for a variety of uses and applications. With top customer service, same-day shipping, and a 6-year industry leading warranty on all of their portable sound systems, they can provide the right sound solution for you.
Since producing the best portable sound system in 1975, Anchor has continued to expand their market to cover all portable sound system needs. With dealers in North and South America, Europe, Asia and Australia, Anchor Audio products are available across approximately 3, 000 audio-visual dealers worldwide.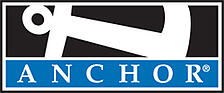 Contact This Manufacturer
Company Name: Anchor Audio
Category: Computer & Electronic Products
Location: Carlsbad
Contact Person: Emily Golding
Phone: (800) 262-4671
Email: @
Website: http://www.anchoraudio.com