Apollo Manufacturing Services Inc. was founded in San Diego, California by individuals with a shared vision of creating a different‰Ű_., better‰Ű_, kind of manufacturing Business. We specialize in short lead time, short to long-run production from 100 to 1 million pieces. Our design capabilities, efficient manufacturing and aftermarket services offer our customers competitive outsourcing advantages, such as access to advanced manufacturing technologies, shorter product time-to-market, more effective asset utilization creating a lower total cost of ownership.

Products and Services
Printed Circuit Board Engineering Layout, Cable & Harness Assembly, Box Build, and Plastic & Metal Fabrication.
Manufacturing Processes
Fabrication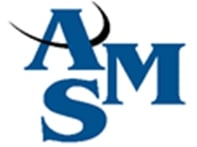 Contact This Manufacturer
Company Name: Apollo Manufacturing Services
Category: Electrical Equipment
Location: San Diego
Contact Person: Jenny Truong
Phone: 858-405-3508
Email: @
Website: http://www.apollointegration.com
Are you a CA Manufacturer?
Join our Made in CA program and get your company featured for free!