We are a fine art, custom framing, and art restoration gallery in Southern California, specifically Coronado. Our gallery was established in 1975 so we are one of the oldest galleries in Southern California. We have a small very devoted and knowledgable staff.
Products and Services
We excel in high-end creative custom framing.
Manufacturing Processes
We chop, join and fabricate all of our custom frame moulding as well as our handwrapped wooden liners.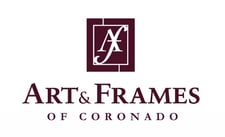 Contact This Manufacturer
Company Name: Art & Frames of Coronado
Category: Wood Products
Location: Coronado
Contact Person: Trisha Zetterberg
Phone: 619-435-5212
Email: @
Website: https://www.artcoronado.com
Are you a CA Manufacturer?
Join our Made in CA program and get your company featured for free!