Baked in the Sun manufactures high quality, fresh and frozen products for coffee houses, supermarkets, big box retailers, food service, hotels, hospitals and schools. We distribute directly to customers in Southern California and Las Vegas via our own fleet of delivery trucks, and nationally throughout the remainder of the United States via distributors.
Baked in the Sun partners with our customers to provide custom bakery and food manufacturing solutions and is proud to be the supplier our customers can always count on.

Our state-of-art facility is BRC food safety certified so you have the peace of mind that your yummy treats are held to the highest of food safety standards.

We are certified kosher by the rabbinical council of Kosher LA in Southern California and are certified as a DBE by the CUCP.


Products and Services
Bagels, Assortment of Muffins, Pastries, Cookies, Bars, Crumb Cake Scones, Loaf Breads.
Manufacturing Processes
Baking.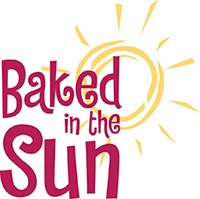 Contact This Manufacturer
Company Name: Baked in the Sun
Category: Food Manufacturing
Location: Vista
Contact Person: Rachel Shein
Phone: 760-591-9045
Email: @
Website: http://www.bakedinthesun.com