Since 1981, Barkev's has been successful in the designing and manufacturing of fine jewelry.

Products and Services
Our continuing efforts enable us to offer our customers the finest quality of engagement rings and fine jewelry.
Manufacturing Processes
Our factory is located in Los Angeles, and we take pride in the fact that all of our jewelry is designed and manufactured completely in our facilities. To see our unique engagement rings and all of our newest designs, browse through the collections page on our website.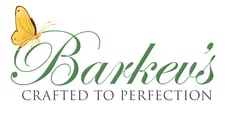 Contact This Manufacturer
Company Name: Barkev's
Category: Jewelry and Silverware
Location: Los Angeles, CA
Contact Person: Marina Kurian
Phone: 213-623-7321
Email: @
Website: http://www.barkevs.com
Are you a CA Manufacturer?
Join our Made in CA program and get your company featured for free!