Since 2002 Benchmark FR has been manufacturing arc and flame resistant clothing for the energy industry. Our vision is to make safety products you want to wear.

Products and Services
Most of our products are Underwriters Laboratory listed.
Manufacturing Processes
Cellular manufacturing, we are becomeing as vertical as possible.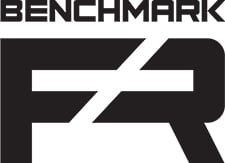 Contact This Manufacturer
Company Name: Benchmark FR
Category: Apparel
Location: Santa Ana
Contact Person: John O'Sullivan
Phone: 714-360-0663
Email: @
Website: https://www.benchmarkfr.com
Are you a CA Manufacturer?
Join our Made in CA program and get your company featured for free!