Fresh Artisan all natural Bread made and delivered 7 days a week. Proudly Serving Clients in Los Angeles, San Diego, Santa Barbara and surroundings since 1991. We are not about Bread only. We are about service, quality, consistency, and partnership with our clients, suppliers and employees.
Products and Services
We make European style gourmet artisan bread such as baguette, ciabatta, focaccia, campailloux, and brioche in different sizes and shapes in addition to our high end American style products including sourdough loaves, buns, pullman, country loaves, etc.
Manufacturing Processes
Due to the nature of our products and production process which uses natural leavening techniques from France without preservatives used in the mixing process, the shelf life of our baked goods is short.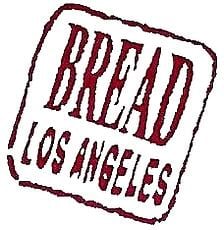 Contact This Manufacturer
Company Name: Bread Los Angeles
Category: Food Manufacturing
Location: Montebello
Contact Person: Vanik Elchibegian
Phone: (323) 201-3953
Email: @
Website: http://www.breadlosangeles.com