McWilliam & Son Inc, dba California Tool & Die and Eino Products was established in 1967. We are a family owned business that produces two catalog lines - metal stampings for the lighting industry and aluminum screen printing frames. We also do job shop work/metal fabrication producing fire tools, sanitary bathroom products, and many other industries. We also produce all of our own dies and do tool & die for hire. We have opened our die shop up to doing rapid turn around tool & die maintenance for companies that have their own dies but not their own die shop.

Products and Services
We specialize in deep draw metal stamping. We have a patented draw bar (retensionable) aluminum screen printing frame. We are certified vendors for Philips Industries, Ametek/Hermetec, Permaswage, and many others. We own and produce the Diamond Chase line of retensionable and rigid aluminum screen printing frames.
Manufacturing Processes
Metal stamping, metal fabrication, aluminum and steel welding, tool & die, machining, CNC machining, Wire EDM, drilling, spot welding, assembly, logistics.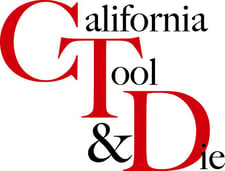 Contact This Manufacturer
Company Name: California Tool & Die
Category: Fabricated Metal Products
Location: Azusa, CA ", Dana Matejka"
Contact Person: 626-969-1821
Email: @
Website: http://www.Californiatool-die.com