Cabo Chips are the unique intersection of where Southern CA meets Mexico, where street food meets culinary tradition and traditional flavors. It's a blend of Pacific influences, sea foods, and ancient ingredients and recipes. This takes expression in the food of beachside shacks and street food vendors.
Cabo Chips are authentic and made with heritage methods -- handmade real tortillas, kettle cooked in batches and untouched by fake flavorings and dust. Our flavors come from fire-roasted tortillas and ingredients, fresh real lime and fire roasted herbs on spices. We express our Southern CA health consciousness by being GF, Non-GMO, Kosher, and cooked in Rice Bran Oil.
Cabo Chips started manufacturing in the beachside fishing village of Cabo San Lucas. Today Cabo Chips are manufactured in one of the oldest tortilla factories in Los Angeles ‰ŰŇ a 3rd generation facility where authentic methods are treasured and only quality products are produced.
Learn more about our products, new items, and coupons on our website or via social media on Facebook, Instagram, and Twitter - @cabochips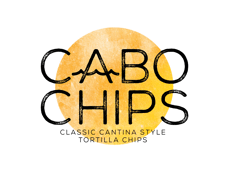 Contact This Manufacturer
Company Name: CB Gourmet Foods
Category: Food Manufacturing
Location: Los Angeles
Contact Person: Christian Bunte
Phone: (949) 458-1886
Email: @
Website: http://www.cabochips.com