My name is Charlene, and I am a lavender lover who also suffers from extremely sensitive skin, which prevented me from enjoying most bath & body products throughout my life.
CeeCee & Bee ~Simple Pure & Natural Apothecary started as a way to use the lavender that grows in my garden. The opportunity to design products that would be gentle and healing for the skin also provided a way to work together creatively with my sister and best friend Debbie who is an artist.
We use local, sustainable, organically-grown ingredients in all of our products — each designed and handcrafted. We make/manufacture products that we ourselves use and enjoy! We hope you enjoy our products and gifting them to your friends, as much as we do.
Products and Services
Handcrafted Products:
Body Oil & Serum
Bath Soaks & Salts
Bath Tea aka Tub Tea
Body Scrub
Body Spray Universal
Gift Set
Handmade Natural Soap
Natural Deodorant
Spa Accessories
Lip Balm
Manufacturing Processes
measuring, mixing, emulsifying, pouring, bottling, molding, packaging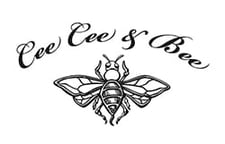 Contact This Manufacturer
Company Name: CeeCee & Bee Apothecary
Category: Soap and Detergent Mfg
Location: San Diego
Contact Person: Charlene Corn
Phone: (858) 461-8947
Email: @
Website: https://www.ceeceeandbee.com/