Chuao Chocolatier (pronounced chew-WOW) is the first Venezuelan Chocolatier based in the United States and Southern California's premier artisan chocolatier. Founded in 2002 by Master Chef Michael Antonorsi and his brother Richard Antonorsi, Chuao Chocolatier is on a mission to spread joy to all by arousing the senses with delicious chocolate experiences. The Venezuelan born brothers, now San Diego residents, named the company Chuao Chocolatier after the legendary cacao-producing region of Chuao. Initially, the company started with a single boutique in Encinitas, CA featuring a one-of-a-kind confectionary menu of chocolate bars, bonbons, truffles and drinking chocolate, and have since expanded their menu to include numerous drinking chocolate and espresso beverages, gelatos and seasonal creations. They now own and operate two chocolate cafes in San Diego county. Today, you can discover Chuao Chocolatier across the United States at fine specialty retailers including Whole Foods Market, Dean and Deluca, and Crate & Barrel, as well as fine restaurants & hotels including Omni Hotels and W Hotels nationwide.
Products and Services
Assorted Bonbons, Assorted Chocolate Bars, Drinking Chocolate, and Additional Specialty Chocolate Items available.
Manufacturing Processes
Baking.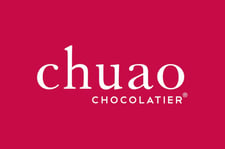 Contact This Manufacturer
Company Name: Chuao Chocolatier
Category: Food Manufacturing
Location: Carlsbad
Contact Person: Erin Dubs
Phone: 760-476-0197
Email: @
Website: http://www.chuaochocolatier.com