Cinderella Hair Extensions began in 1994 and offers 5 different hair extension application methods. For the professional stylist we have 2-Day & 1-Day Hands on Training.
Products and Services
Cinderella Hair Extensions - Classic Bond, I-Hair, T-Hair, Cinderella Hair Strips and Infinite Hair Extensions (a complete line of clip-in hair).
Manufacturing Processes
.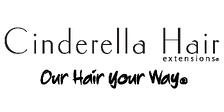 Contact This Manufacturer
Company Name: Cinderella Hair Extensions
Category: Chemical
Location: Santa Fe Springs, CA
Contact Person: Fernando Fischbach
Phone: 562-903-1063
Website: http:// www.cinderellahair.com
Are you a CA Manufacturer?
Join our Made in CA program and get your company featured for free!